Dial H for Healers – Tatler Spa Guide 2014
Mornings were worst. I would wake with lead in my veins, a jackboot pressing on my chest and my body rigid, as if set in formaldehyde. I'd be beset by a terrible inner loneliness and desolation, paralysed with foreboding. I became destructive, self-sabotaging and impulsive, forgetting that I'm a successful, loved woman with a good life and an exciting future.
This is depression. A crippling depression that has been with me all my life. So who would have thought that the best help would come in the form of a spa therapist? Certainly not me. I've tried countless alternative therapies, of which only acupuncture really helped. I've benefited immeasurably from psychoanalytical psychotherapy; I've honed a diet low in wheat/caffeine/sugar and free from alcohol (all these can worsen depression); and I even have a lighbox to regulate melatonin secretion. I've used bioidentical hormones and popped enough supplements to open a Solgar trade account (fish-oil concentrate works). Exercise is crucial, even when every movement feels like climbing Kilimanjaro.
But nothing really rid me - not completely - of the enveloping grey gauze of low-grade depression. And then, two years ago, I started crying, inconsolably and often, and all I wanted to do was sleep. I finally consulted a psychiatrist, who diagnosed me with bipolar III: a form of bipolar depression with very few highs. I tried medicinal cocktails, including antidepressants that initially sent me from disconsolate to suicidal, but fortunately he quickly got the mix right.
Eureka! My fear dissipated and I enjoyed 'normal' levels of positivity, hope and confidence. But there were downsides: hair and memory loss (better to be bald or mad?), muscular tension, nocturnal giddiness and weight gain. My doctor wanted fewer side effects and switched me to a new combination. I awoke in the night feeling as if I was being skinned alive.
Enter Paul Lennard, an energy healer known as Buddha on a Bike (due to his spirituality - and his preferred mode of transport). I first met Paul at Chiva-Som in Thailand, but couldn't get an appointment - he's their most popular visiting therapist. He works from Amsterdam to LA, in clinics, homes and hospitals, and his reputation is extraordinary thanks to his unique mix of deep-tissue massage, craniosacral therapy, psychic insights and Chi Nei Tsang - an ancient Taoist abdominal massage that releases blocked energy.
Weeks later, I lay fully clothed on his therapist's couch in Harley Street. He scanned my body without touching it, as if patting chapattis in the air, sensing my 'energy field'. Occasionally, he pressed a point and it was excruciating; other times, he pulled invisible 'strings' from my body - stuck energy, apparently. And he talked about my traumatic memories. 'Making memories conscious helps shift the problem,' he explained. Paul releases past trauma, which manifests itself as physical problems. Once he has addressed the energy 'leak' or 'blockage', the body, he says, heals itself. Is there anything he can't treat? 'Nothing.' I left feeling an immediate shift - an unfamiliar sense of lightness.
I've spoken to his other patients, who endorse his claims: the (former) back-injury sufferer who discarded his corset and morphine; a bladder-cancer patient who - to her oncologist's amazement - avoided radical surgery; and my friend who had deep-vein thrombosis and a broken knee, and whose hospital consultant called his speedy recovery 'miraculous'. That these are all coincidences would be too much of a coincidence.
I've now seen Paul weekly for six months and have been on zero medication for three. He appears to have brought about a medically measurable shift in me, and without side effects. My mood is mostly hopeful. Colours are sharp - greens are sometimes flourescent. I've started reading books again and am taking up photography. I hope those terrible mornings - the feelings of leaking a toxic, black, contaminating oil - have gone for good. Now, I have joy and a future. I hope it's here to stay.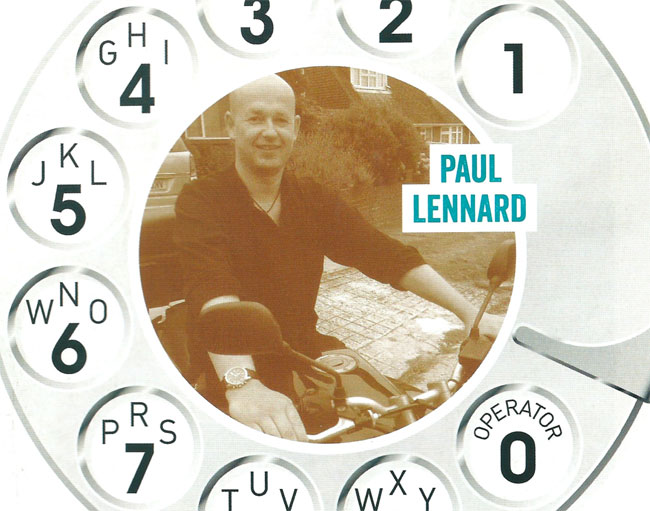 Download a PDF of this article as it appeared in Tatler Spa Guide 2014